November 7, 2015 at 9:49 pm
#22044
den2k
Here's Dar Kunor, a dark knight with evil karma. He's my PC in a web game called battleknight, and only since Season 2 of EPICGenerator I could make a good impression of what he is. I tested the Barbarian Pack for this.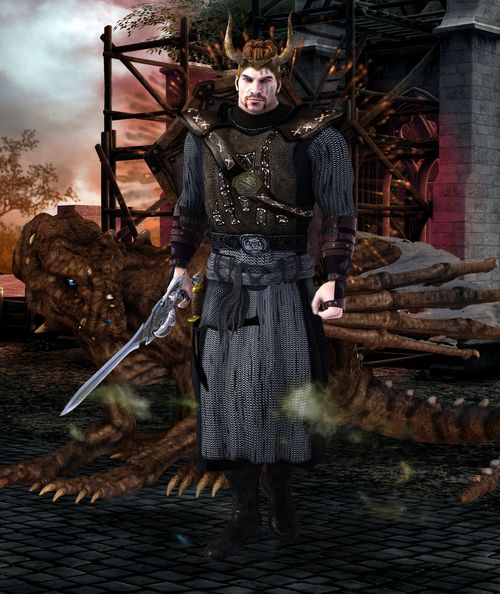 Thanks again for season 2, that made possible the creation of this character;
Here comes another impression of Fertu, the monk mentioned in the previous posts. The new software and packages allowed me to better customize his appearance, which also bears some changes happened during the current D&D campaign of whichi he is a character.