September 6, 2016 at 9:28 pm
#23652
caenissnow
Yeah… they're more than I can afford right now. CC I've coveted for years but is WAAAAAAY too pricy. To be perfectly honest i'm very poor and have to wait till i can scrounge up some money before I can buy anything.
I have used Donjon's map thing in the past. Made this using it a while back: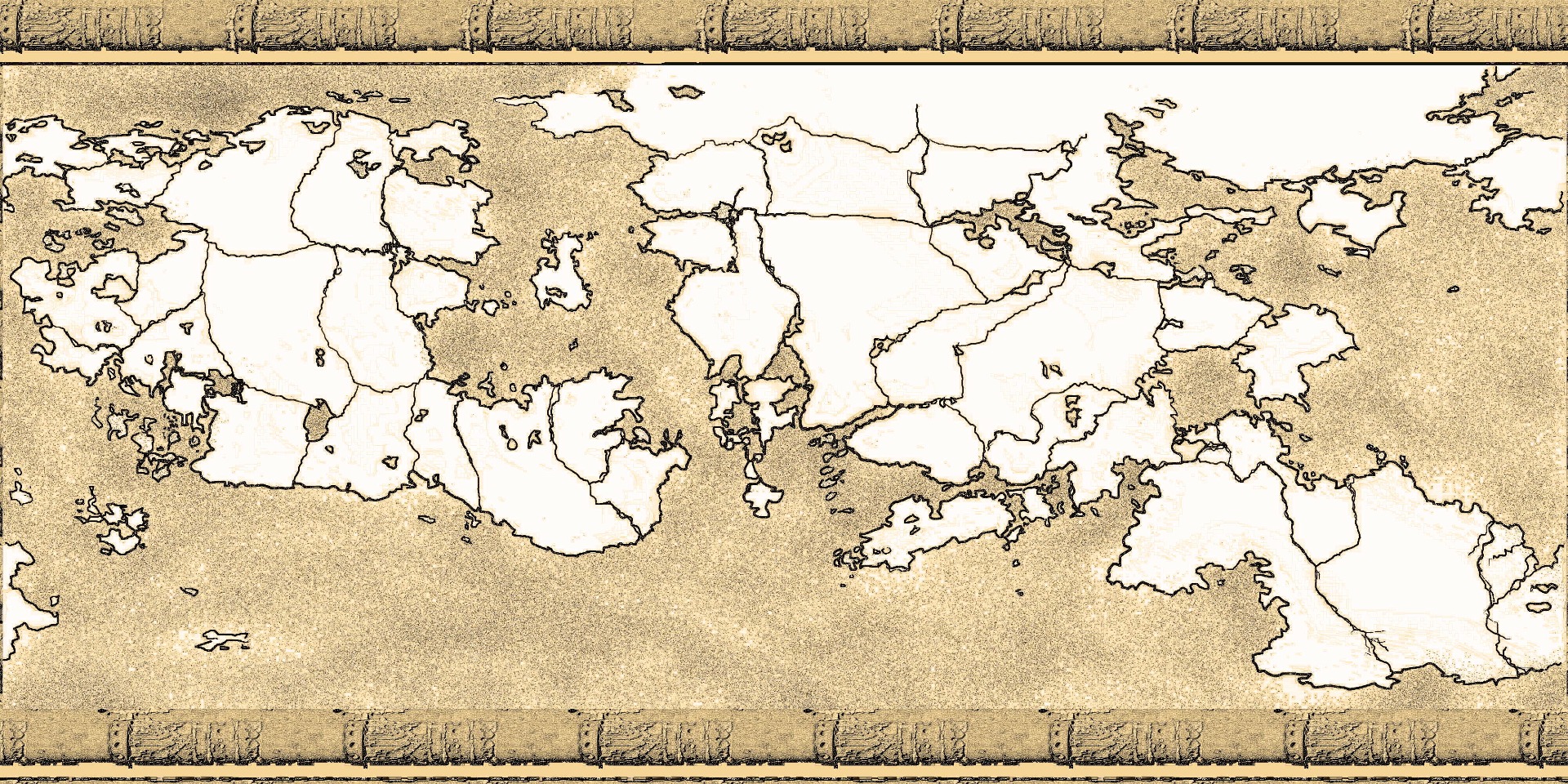 I made several worlds and pieced them together and then ran them through multiple effects in Photoimpact… The problem is, it's the whole world and not useful for the country I need. I have to get in there and put in details.
So sad when you can see the whole world in your head and can't get it out. 😀 I so wish for a thought printer. 😀 Would be amazing.