June 29, 2020 at 1:57 am
#30123

daniel-arnold
OK. So these are all PSD exports from Season One packs, loaded into GIMP via "Open As Layers…":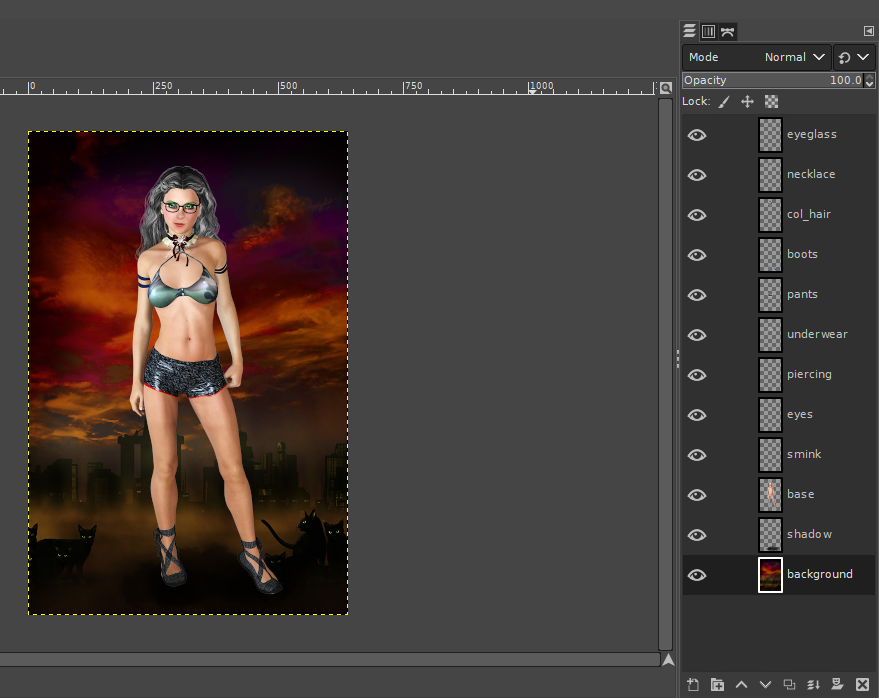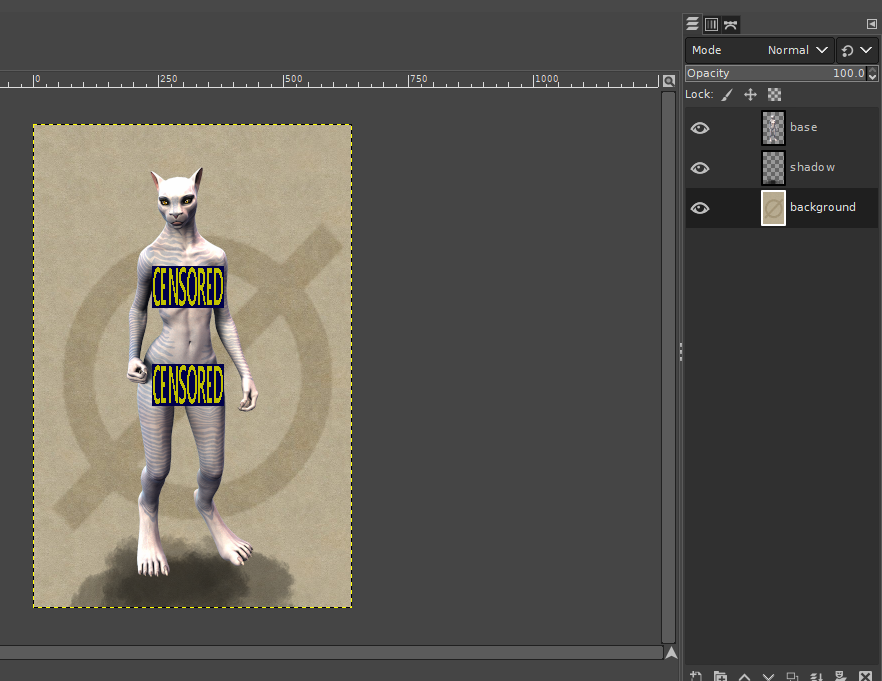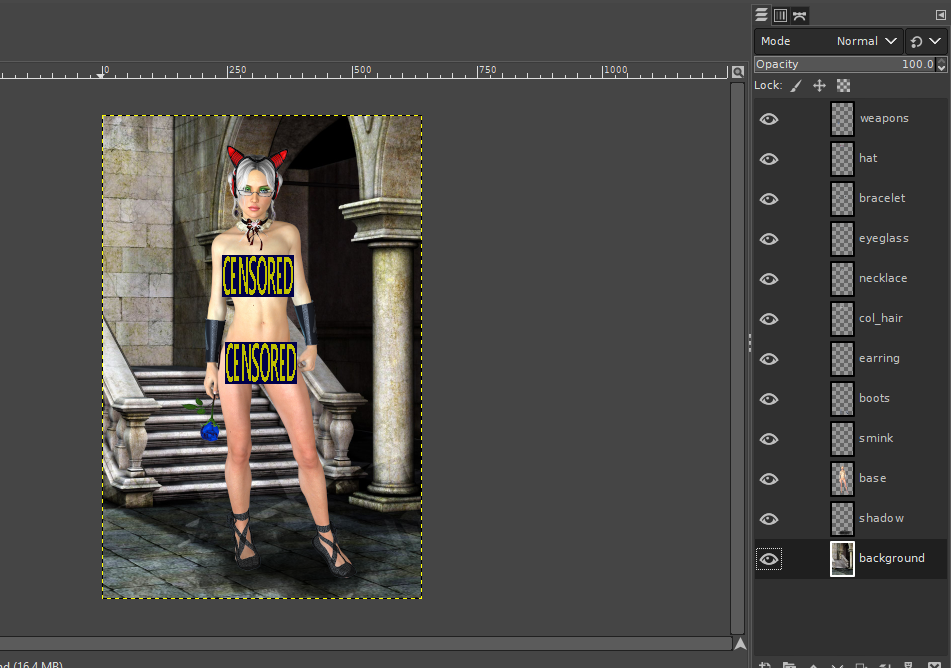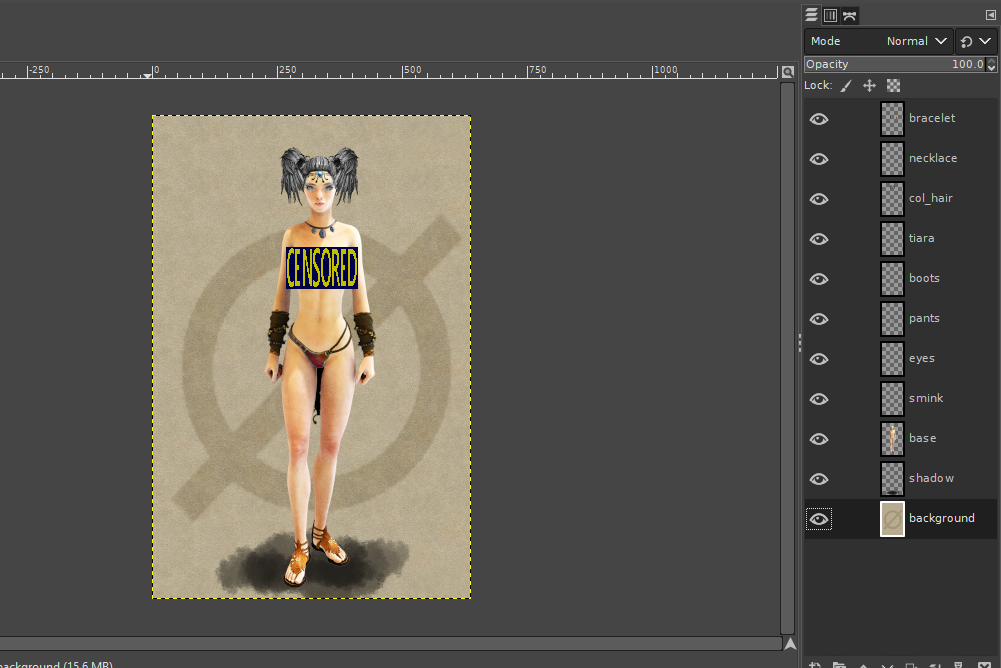 I wasn't sure if I could post nudity on this forum so I played it safe and put in the "censored" bars. They're obviously not on the original uploads.
Anyway, on none of the exports does the "panties" layer show up, when in Season One, there's no way to shut that off in the Generator. If the character is not wearing any pants, they will have nothing on at all in that area when uploaded to GIMP, as the program doesn't acknowledge the existence of that layer.
The Season Three Throne Lady *will* upload with the "panties" layer being recognized by GIMP, with the layer being called "pantsdefault":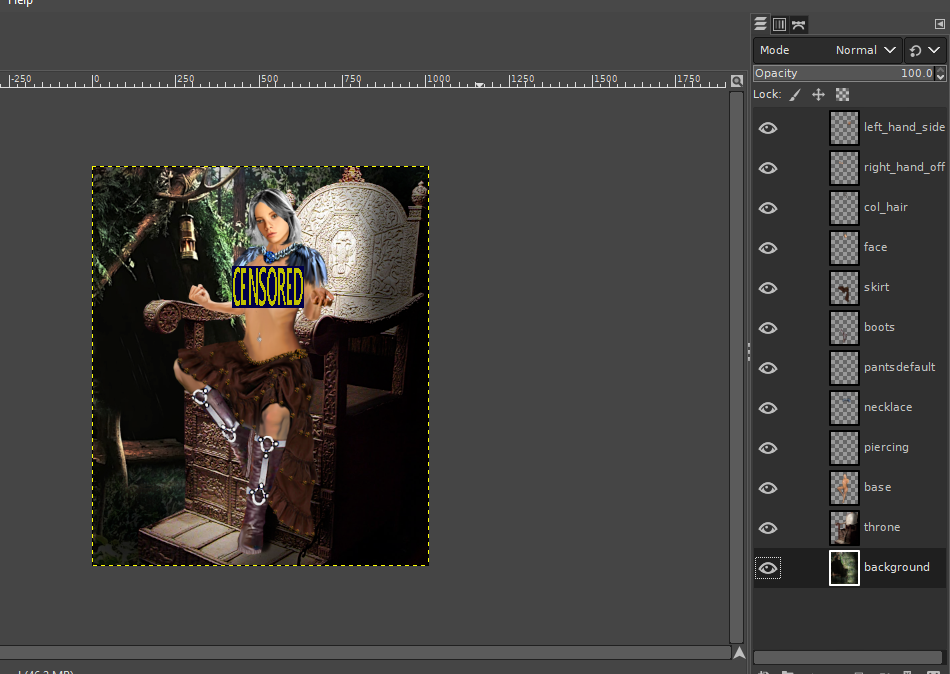 Make that of what you will.