June 16, 2014 at 5:52 pm
#20692
its strange mix with 3d and 2d 🙂
i rendering the bases in 3d, and i usually overpaint it more or less, plus have some 100% painted, and 100% rendered things. (lately the hair is fully painted, the tattoo, the scars, eyes, etc is also painted).
the new race's born (or adding new stuff) in the following was:
– i make a biiiiig psd files (the original filesize is 3000×3000 px at least), and put every content to different layers
– crop and resize the psd
– export the layers
– make the layers in the folders (ie hair, top, etc)
– the coder adding the pngs into the program, and makes the icons, setting the orders, etc
i made some tails already, just didnt cropped yet 🙂 (and ears too :))
the missing limb is cant.. be solved 🙁 because the base is still base.. do you remember the old paper dolls, like this? this is quite similar system 🙂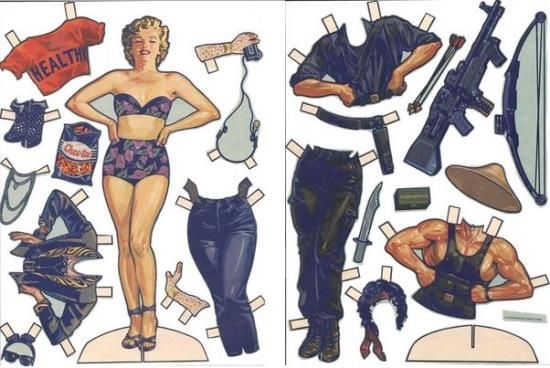 i plan to make a micro pack (still polish the idea), but i think i wrote about it, where the base will be just the upper body, and the lower body can be mertail, octopus, paw, etc..
im not sure the fingernails will be visible, i have to check it.
i saw a similar wolverine hand in fantasy, its not from his body, but separated weapon. i dont remember what was the name, but i pretty loved the idea (but now i see would be better with an animal claw)
the human male (modern and fantasy) have 50 different skins (and still growing!!), so i think i made the scale wider 🙂 i learned alot and got better compared to the first races, im working on the "generation 2", what will be evolved in every point of view. bigger wardrobe, more content, options, etc.
(still will have some free update the old races, and who bought the old races can be the new ones not for money but for points. example the next free update will be ork "centered", the ork will recive more than 50 new clothes/accesory from wizard robe to tribal stuff)
thank you again 🙂 i copied your suggessions, these are great! (and i used some already!!)